The Phantom, Mandrake, Flash Gordon… and Prince Valiant?!
It's an all new adventure for the super team that was once known as The Defenders of The earth. It's KINGS QUEST!
KINGS QUEST
New 5 issue mini series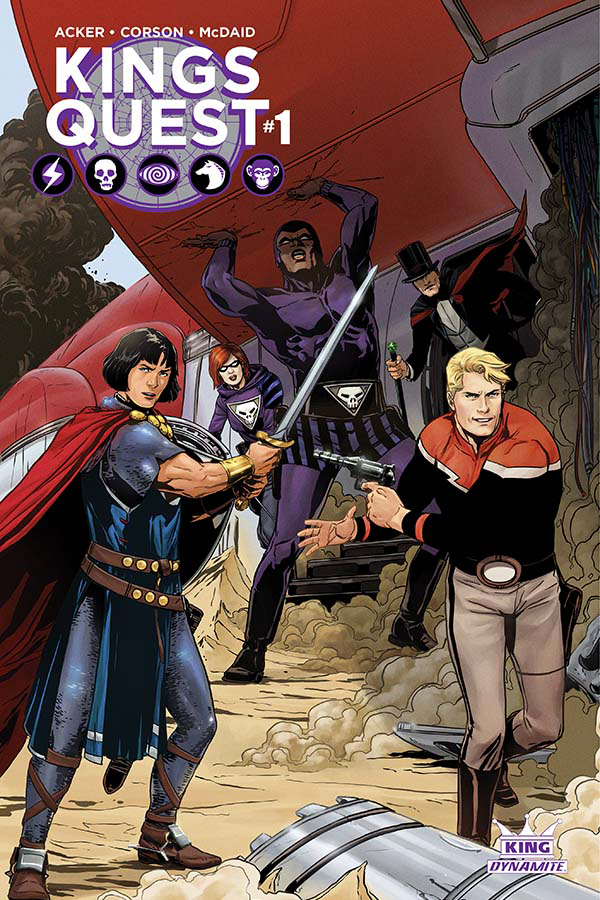 (W) Ben Acker, Heath Corson (A) Dan McDaid (CA) Marc Laming
THE PERFECT JUMPING-ON POINT FOR NEW READERS!
Join Flash Gordon, TWO Phantoms, Mandrake the Magician, and Prince Valiant on a disastrous intergalactic rescue mission! All they have to do is defeat a limitless alien armada and NOT get eaten by a space jungle. Brought to you by the innumerable talents of Ben Acker (The Thrilling Adventure Hour), Heath Corson (Bizarro), and Dan McDaid (Judge Dredd)!
And check out where it all began in…
Flash Gordon, The Phantom, and Mandrake the Magician are together again… for the first time! When strange phenomena fill the skies and all humanity shares the same nightmarish vision, three iconic heroes rush headlong into danger to save us all!