We place orders a few months in advance (check out the latest catalog HERE) but lots of titles get a last minute chance to adjust orders. These titles are due to arrive on the 9th of October or later, last chance orders are due 14th of September…
New graphic novels and trade paperbacks
ADVENTUREMAN HC VOL 01
Arrives 27th of December
WHERE HIS STORY ENDED… HER STORY BEGINS! Everyone knows the story of how ADVENTUREMAN, the greatest pulp hero of all time, ended in a heartbreaking CLIFFHANGER with our hero facing his very execution…now, learn the startling truth about how, 80 years after his seeming demise, single mother Claire and her Adventurefan son Tommy light the spark of RESURRECTION! Can these inheritors of the Adventureman legacy rise up to face down the evil that bested the original? Collects ADVENTUREMAN #1-4.
KEEP YOUR HANDS OFF EIZOUKEN TP VOL 01
Arrives 6th of November
Asakusa loves to design worlds. Mizusadi loves to animate. Sayaka loves to make money! And at Shibahama High, they call them Eizouken-a three-girl club determined to produce their own spectacular science fiction anime! But with no budget from their school and a leaky warehouse for a studio, Eizouken is going to have to work hard and use their imagination . . . the one thing they've got plenty of!
Keep Your Hands Off Eizouken! was nominated for the Manga Taisho Award as one of the 10 best new manga of the year!
GHOSTBUSTERS YEAR ONE TP VOL 01
Arrives 9th of October
After defeating Gozer and becoming heroes in the city, county, and state of New York, a publisher has decided to cash in with a biography of the Boys in Grey and sends a writer to interview them all for background.
X-RAY ROBOT TP
Arrives 15th of January
Max is a family man seeking a more interesting life. While conducting a new experiment at work the fabric of his reality is torn before his eyes, and a robotic figure appears claiming to be his 277-year-old self. The robot is able to "X-Ray" multiple dimensions and battles a nihilistic entity from another dimension who wants to take all life to its "Pre-Big Bang" status. Max and the robot embark on an interdimensional roadtrip through past and future to take down the "Nihilist" and save the universe!
Collects X-Ray Robot #1-#4 and features a sketchbook section and pinups by Chris Samnee, Greg Smallwood, Tradd Moore, and David Rubin.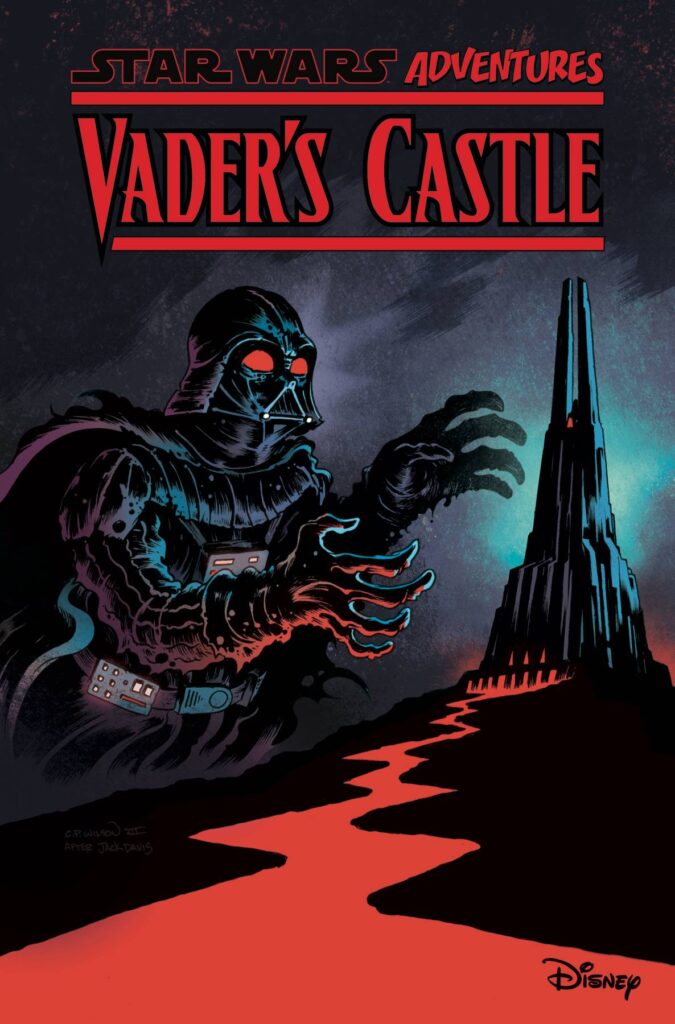 STAR WARS ADVENTURES BEWARE VADERS CASTLE HC
Arrives 9th of October
Why would anyone break IN to the dreaded stronghold of Darth Vader? Find out in this spooky graphic novel perfect for middle-grade readers!
How does a band of rebels distract themselves when sneaking into the creepiest place in the galaxy? Tell scary stories of course! Your favorite characters, like Obi-Wan, Han and Chewie, Hera Syndulla, and the Ewoks, face classic creeps like ghosts, monsters, witches, and more. But the hidden corners of the Star Wars universe hold even more terrifying tales: stories featuring a wretched hive of scum and villainy including the likes of Darth Maul, Jabba the Hutt, Grand Moff Tarkin, and Asajj Ventress-all under the shadow of Vader himself!
Collects the two five-issue series, Star Wars Adventures: Tales from Vader's Castle and Star Wars Adventures: Return to Vader's Castle.
BITTER ROOT TP VOL 02 RAGE & REDEMPTION
Arrives 23rd of October
Monster-hunting has been the Sangerye family business for generations as they battle the jinoo-hideous creatures born out of hate and racism. But now, the Sangeryes face a different threat-the deadly inzondo, a new kind of monster born out of grief and trauma. With one of their own turning into an inzondo, and an army of tortured souls on the attack in 1920s Harlem, the Sangerye family must once again fight to save the world, unless their own pain and suffering transform them into monsters as well! Collects BITTER ROOT #6-10 and Red Summer Special.
FAMILY TREE TP VOL 02
Arrives 23rd of October
The supernatural family drama continues! Grandpa Judd refuses to give up the fight with the Arborists, even as his young granddaughter Meg begins what could be her final transformation into a tree…or is it the world that will be transformed forever? Collects FAMILY TREE #5-8.
DANGANRONPA 2 GOODBYE DESPAIR TP VOL 03
Arrives 20th of November
Despair is contagious . . . and so is death! Fed up with the lack of bloodthirst from his captives, Monokuma infects them with the Despair Disease. Afraid they could commit murder while not in their right mind, the sick students are quarantined . . . but the killing hasn't stopped! The conclusion of Danganronpa 2: Goodbye Despair . . . !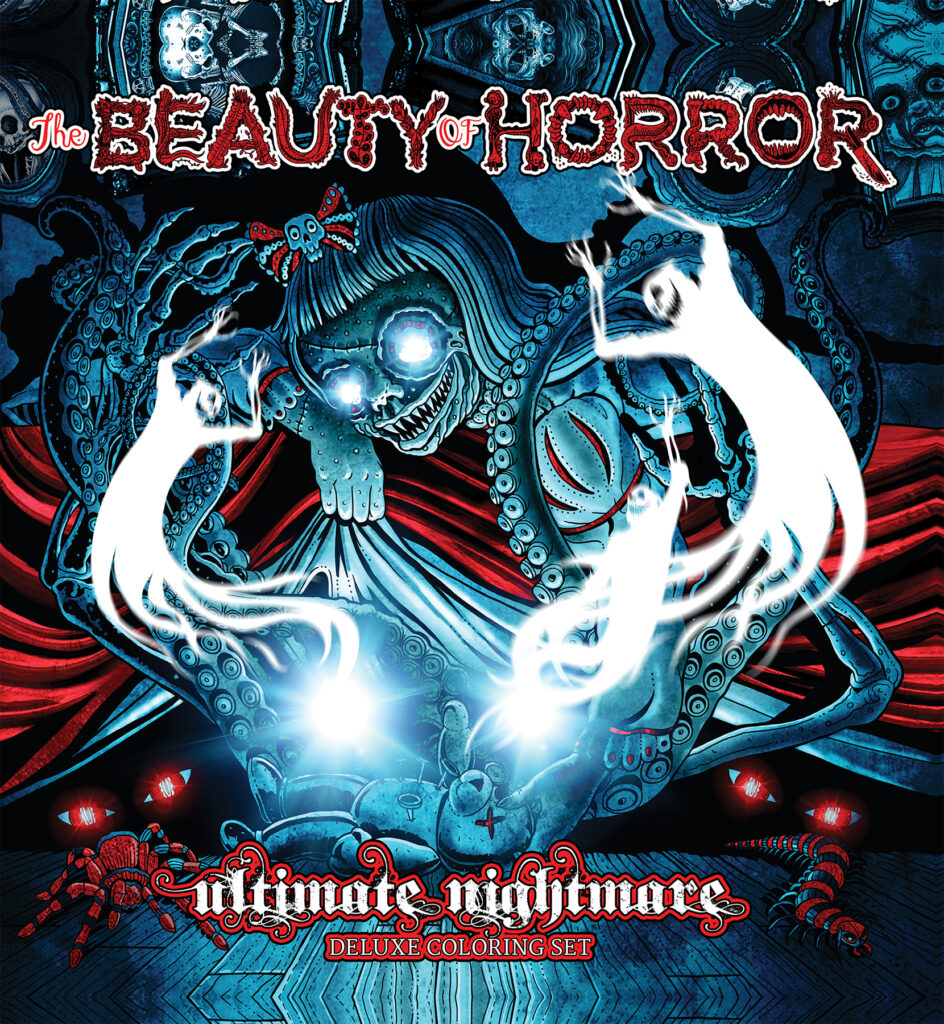 BEAUTY OF HORROR ULT NIGHTMARE DLX COLORING SET
Arrives 9th of October
The bigger, the scarier! The scarier, the better! The popular coloring book series expands with this lithograph set of 12 oversized illustrations suitable for framing!
BUFFY VAMPIRE SLAYER TP VOL 04
Arrives 9th of October
After the shocking conclusion to the Hellmouth event, The Slayer must defend Sunnydale…AND IT'S KENDRA? Welcome to the next era of the Buffy-verse…the Ring of Fire!
That's right, there's a New Slayer in Sunnydale, who must confront an all-new threat to the ENTIRE WORLD and she'll need to pull the Scooby gang together once more after what happened to Buffy…
WAIT…WHAT HAPPENED TO BUFFY?
Eisner Award-nominated writer Jordie Bellaire (Redlands) and artist Julian L pez (X-Men: Blue) kick off a new era for Slayers and Scoobies by revealing a secret that will change everything you think you know about Buffy!
Collects Buffy the Vampire Slayer #13-16.
MIGHTY MORPHIN POWER RANGERS RISE OF DRAKKON TP
Arrives 6th of November
ord Drakkon-a twisted alternate-reality version of Tommy Oliver (AKA the Mighty Morphin Green Ranger)-is one of the deadliest foes the Power Rangers have ever faced. Now, for the first time, discover this collection spotlighting one of the most popular Power Rangers characters of all time like you never imagined, from his first appearance to his origin in this lead up to the historic Shattered Grid
OVER GARDEN WALL SISTERS OF CHARITY ORIGINAL GN
Arrives 6th of November
Journey back to The Unknown as Wirt and Greg take refuge in a mysterious woodland hospital known as Benevolent Sisters in Charity Infirmary & Asylum. ? However, with a no animals allowed policy, their best friend Beatrice is forced to stay outside!
ARCHANGEL 8 TP
Arrives 9th of October
In a world beyond the sight of mortals, Heaven and Hell wage war for the souls of mankind. Principal among God's legion are seven archangels written about in religious texts for millennia. But there is an eighth archangel, known only from passing allusions in Apocrypha, who operates under a different code. Fighting without God's sanction, he faces the enemy on his own terms, and shows just how bad good can be.
HOTELL TP
Arrives 9th of October
You won't find it on any map, but if you happen to be driving down Route 66 late at night and you're truly desperate for shelter, sanctuary or secrecy, you might see a battered sign on the side of the road: The Pierrot Courts Hotel – where many check in but few check out.
THE RESISTANCE TP
Arrives 9th of October
J. Michael Straczynski – creator of Babylon 5, co-creator of Sense8, and writer of beloved runs on The Amazing Spider-Man, Thor, and Superman: Earth One –  returns to comics teaming with Mike Deodato Jr., the blockbuster artist of The Amazing Spider-Man, The Incredible Hulk, and Infinity Wars. Together they plant the flag for a new universe of heroes and villains. A global disaster leaves hundreds of millions dead in its wake. Shortly after, a few thousand suddenly manifest superhuman powers. Are they harbingers of more perils to come?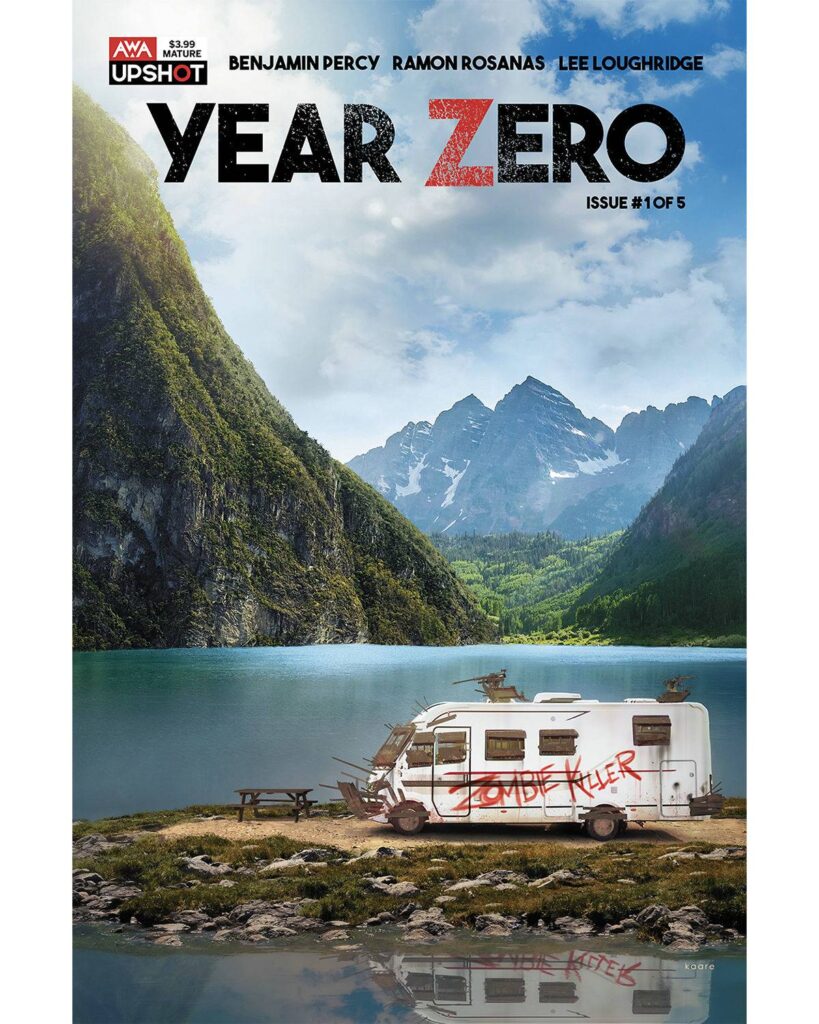 YEAR ZERO TP
Arrives 9th of October
Ben Percy (Wolverine) and Ramon Rosanas (Star Wars: Age of Resistance) team up to present an epic tale that offers a global look at the Zombie Apocalypse. A Japanese hitman, a Mexican street urchin, an Afghan military aide, a Polar research scientist, a midwestern American survivalist – five survivors of a horrific global epidemic who must draw upon their unique skills and deepest instincts to navigate a world of shambling dead. Year Zero wrestles with the weighty moral and theological questions posed by the pandemic and investigates its cause and possible cure.
INVADER ZIM BEST OF WORLD DOMINATION TP
Arrives 9th of October
Explore four hysterical stories of ZIM's greatest plots to take over the world. Whether he's disguising himself as a hot new artiste, making double-crossing deals with pants aliens, or getting too distracted by TV to unleash his greatest and most terrifying creation, ZIM always has a plan. And it's definitely not his fault if it goes wrong.
ASH & THORN TP
Arrives 16th of October
The apocalypse is ni gh! The world needs a Champion, and the only heir to a sacred mystical lineage is…a little old lady? Meet Lottie Thorn, reluctant savior of the world, and her also-elderly trainer Lady Peruvia Ashlington-Voss. They might not look it, but these women are prepared to take on any Big Bad that comes along. But first, perhaps a nice cup of tea? Collects issues #1-5.
BLACK AF WIDOWS & ORPHANS TP VOL 01
Arrives 20th of November
In a world where only black people have superpowers, what price do they fetch on the black market?  
From the pages of BLACK, this new story features Anansi and Hoodrat investigating a human trafficking ring that will take them across the globe and bring them face-to-face with dark pasts of abuse, child soldiers, and families torn apart.  
Collects issues 1-4.
KILL A MAN OGN
Arrives 9th of October
As a child, James Bellyi watched his father die in the ring as payback for slurs thrown at the other fighter. Today, he's a Mixed Martial Arts star at the top of his game, and one of the most popular fighters in the world…until he's outed as gay in his title shot press con-ference.
A singular achievement from writers Steve Orlando (Martian Manhunter, DEAD KINGS) and Phillip K. Johnson (Aquaman, Adventure Time, The Last Time) with art from Alec Morgan (Midnighter, Daredevil, Battlestar Galactica).
BLADE RUNNER 2019 TP VOL 01 ARTIST EDITION
Arrives 13th of November
Relive the first volume of the globally successful on-going Blade Runner 2019 comic series in this stunning black & white art edition showcasing the original artwork of Andres Guinaldo!
Welcome to the rain soaked world of Los Angeles 2019 – a dystopic world of Replicants, Spinners and hardboiled future noir. There's a new Blade Runner in town, and she's out for blood. Replicant blood.